Golf Wenatchee – Highlander Ladies' Club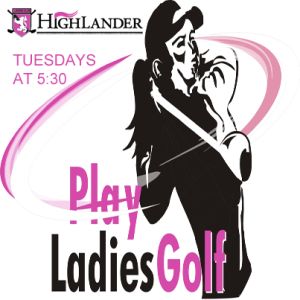 The Highlander has an active Ladies Club. The cost to join our Ladies Club is only $51.00 per year and that includes your GHIN handicap.

9 HOLE LEAGUE: Tuesday evenings at 5:30 PM. The cost is (not much) for the game plus discounted green fees of $20 if you are not a member of the Highlander. If you have a VIP card we discount the green fees to $14.50 for this event.